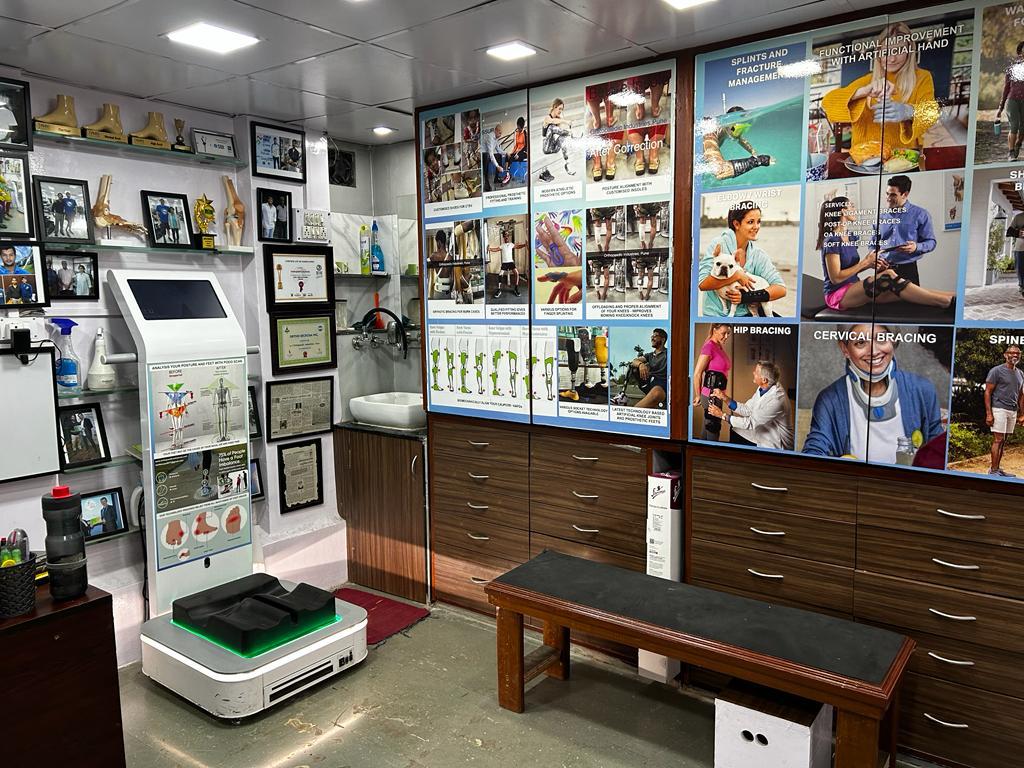 The commencements of the company reach back to year 1984 by the owner Mr. Girish Dabir qualified as a certified Prosthetist and Orthotist with a motto to improve the mobility of people with disabilities through innovative products with an entire manufacturing unit.
In year 1995 with intervention of wife Mrs. Anita Dabir (Co-founder) who specialized to interact with "Deaf & Dumb" and believed that art of caring is directly correlated to science of healing tried to render improvised rehabilitation services to the often neglected people of the society.
Since then, the company has a progressive history of working in this noble field with a human touch.
Presently Mr Saurabh Dabir and Mrs Sohini Pal Dabir qualified as Bachelor and Master in Prosthetics and Orthotics respectively following their parent's foot prints have taken in-charge over the patient care & public relation management of the company and flourishing the clinic to a specialized unit. With their further hopes for successful company policy and the courage to launch into new things, are into expansion to build up a future-oriented group of relationship with various leading companies.
Is to lead the way to a healthier future and to be the partner of choice for Patient care services and products that enhance human physical capabilities to build up their self-confidence to help them live with pride.
Orthopaedic industry is a state of the art Prosthetic & Orthotic Clinic with a full-fledged manufacturing unit committed to provide quality approved artificial limbs, supportive devices, mobility solution & medical care to people with disabilities to experience the change in their life with a new vision for happiness.
The company is ideally positioned & capable of offering its customers a virtually unprecedented wide range of products and extensive services.
At Orthopaedic Industry, we strive to bring assistance for healthy lifestyle and to accept challenges to be innovative in our approach for the betterment of the society. We fully understand what a patient needs and therefore cater to their rehabilitation so that they can walk out of our doors with confidence & satisfaction.
Business Conduct & Ethics
We believe in operating openly with trust, reliability, and authenticity therefore we act with honesty and integrity in all matters and since we are responsible for improving human life so in offering our duties we do not take professional or ethical shortcuts. Our interactions with all segments of society are transparent which reflects the high standards we profess.
We do except profits, but only from work that satisfies customer needs & benefit humanity. Our ability to excel depends on the integrity, knowledge, imagination, skill, diversity and teamwork. To this end, we strive to create an environment of mutual respect.
For More Guidance & Queries
020-24453547 / 020-24450101